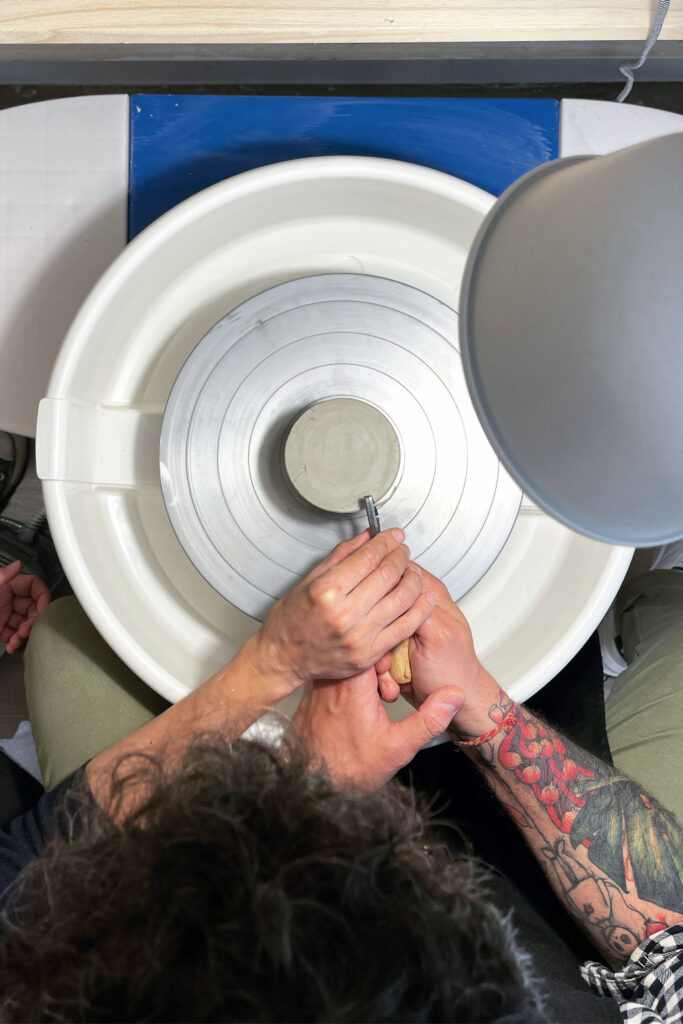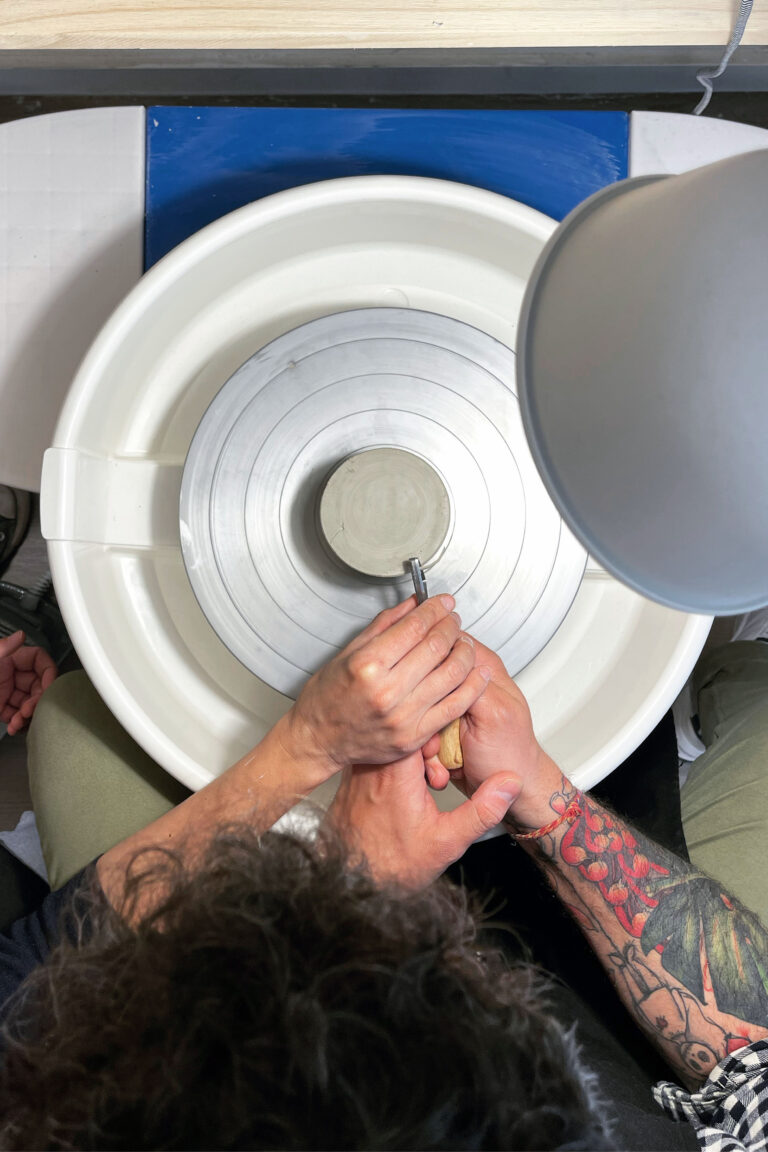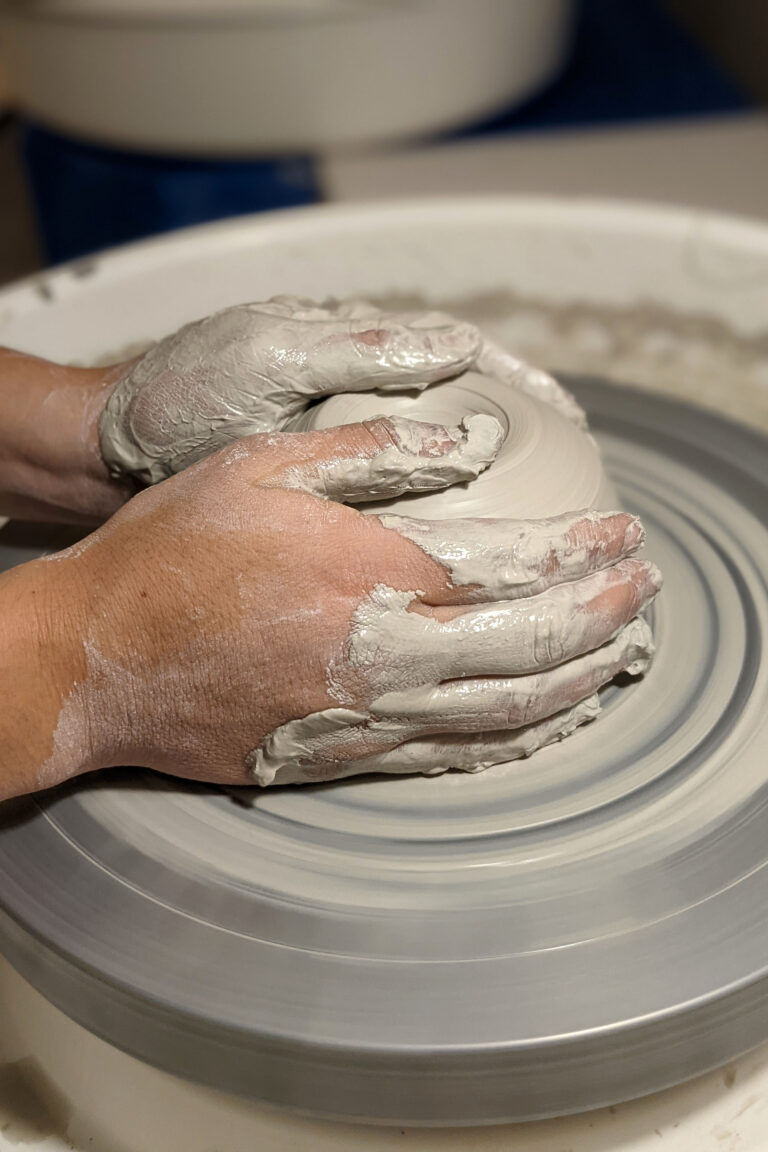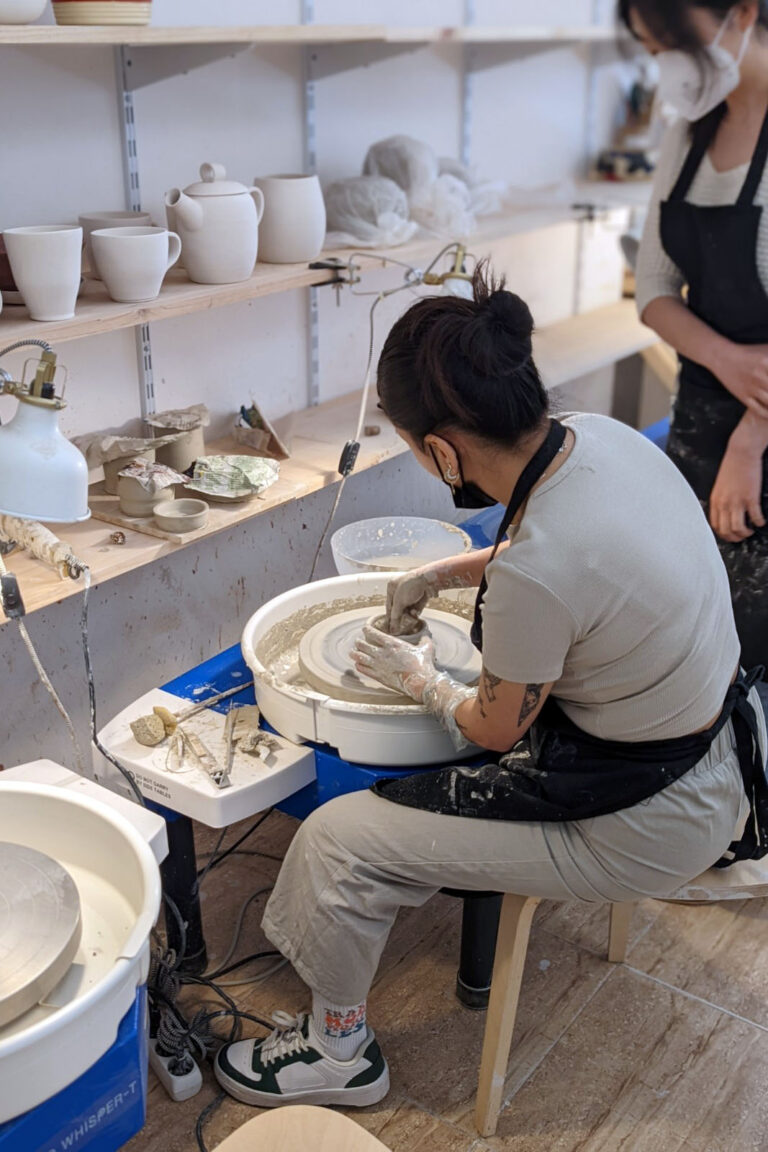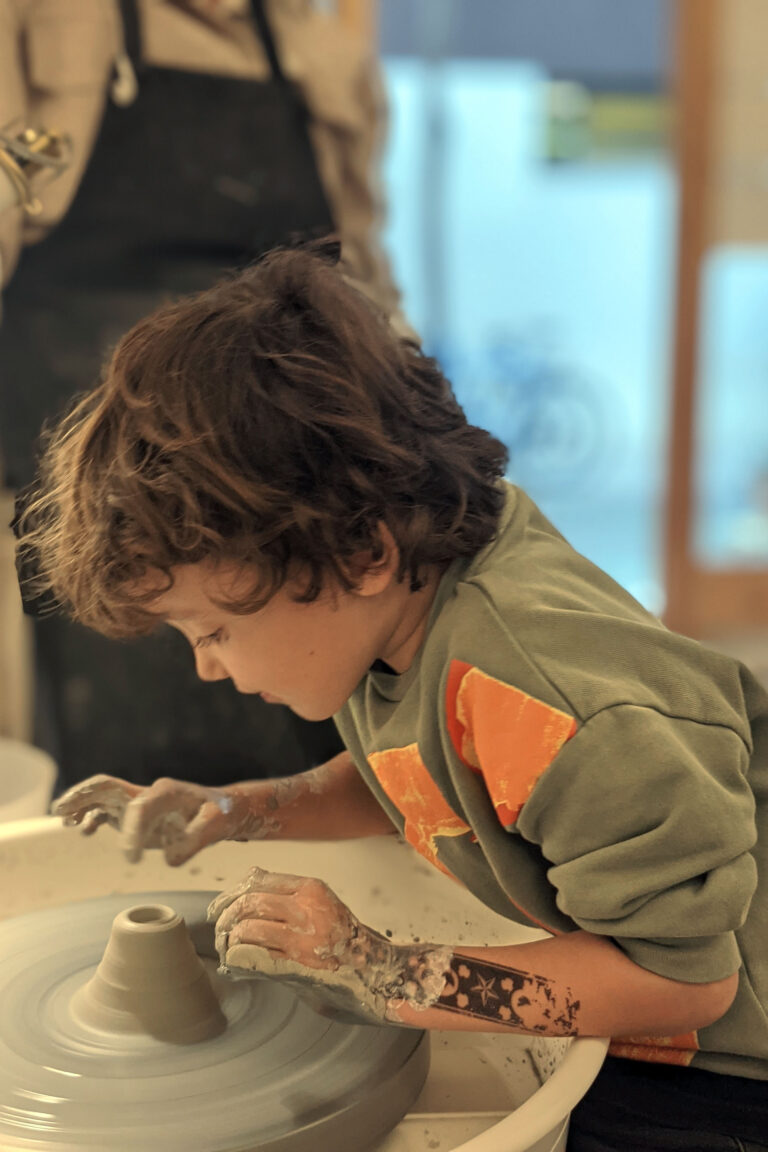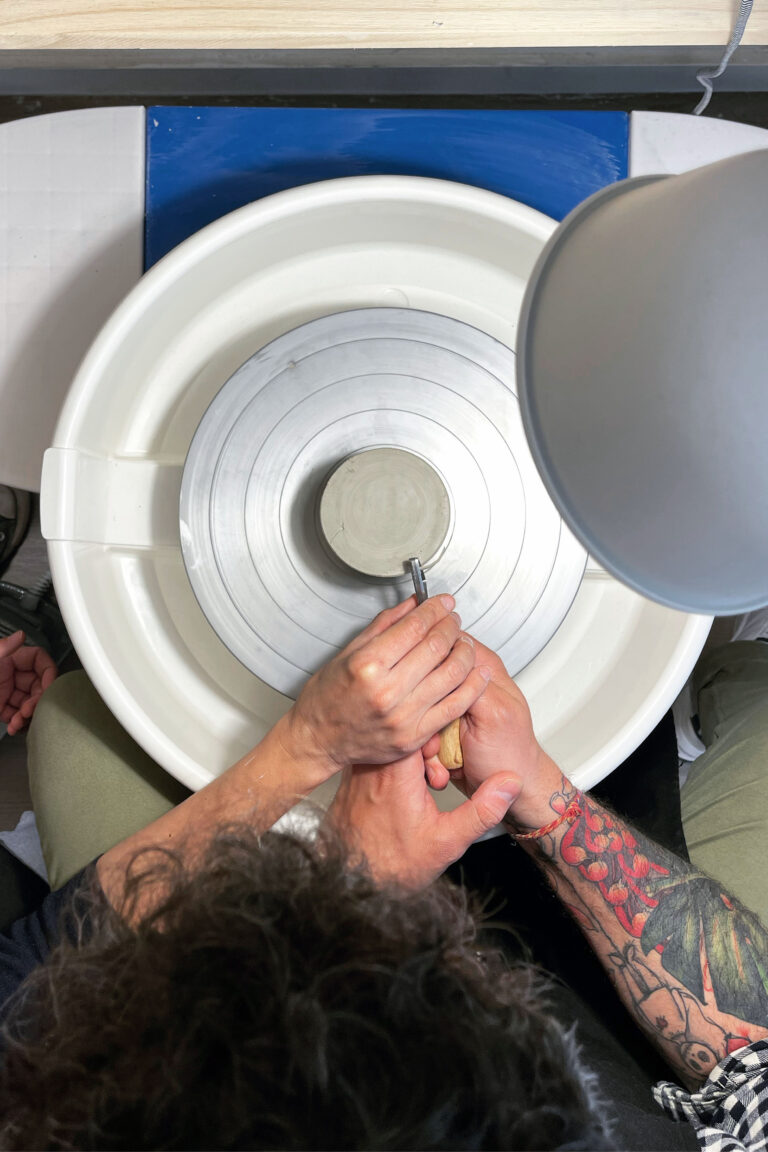 Come and enjoy our weekend Ceramic workshops. No previous experience is necessary. Materials and firing are included. We have 6 potter's wheel available.
INTRODUCTORY COURSE ON WHEEL-THROWING
For beginners (2-4h)
This is your first contact with ceramics, so we will start with learning the basics: centring the clay, coning, opening and pulling cylinders up. We will end the class with decorating the pieces.
INITIATION TO THE POTTER'S WHEEL AND HAND BUILDING TECHNIQUES
For beginners (8h)
We will wedge the clay, continue with centring and pulling up the clay to obtain different shapes such as cylinders and bowls. We will trim, attach elements and decorate the pieces.
INTERMEDIATE POTTER'S WHEEL
For beginners (you know how to centre the clay) (8h)
We will wedge, centre the clay and pull up larger pieces. We will learn how to create more balanced shapes and we will look for creativity when trimming.
CHILDREN POTTER'S WHEEL WORKSHOP
For children from 6 to 11 years old accompanied by a responsible adult.
We discover how to centre, pull up small cylinders and decorate the clay. While your little one is discovering ceramics, you can enjoy a tea + a sweet treat in the studio.
FAMILY POTTER'S WHEEL WORKSHOP
For beginners
1 parent + 1 child – Registration for 3 or 4 families only.
We discover how to centre, pull up small cylinders and decorate the clay. 
Indicative number of pieces per workshop: 2h (1 piece), 4h (2 pieces), 8h (3 to 5 pieces). 
For more information please see our Terms and Conditions.
Initiation Potter's Wheel & Hand building techniques (In Spanish and English)
25/26 February – 11/12 March – 1/2 April
8h/170€
Sat and Sun : 10h-14h 
4 potter's wheel available
Family workshop
(on request)
2h/65€
(1 parent and 1 child)
4 families minimum
6 potter's wheel available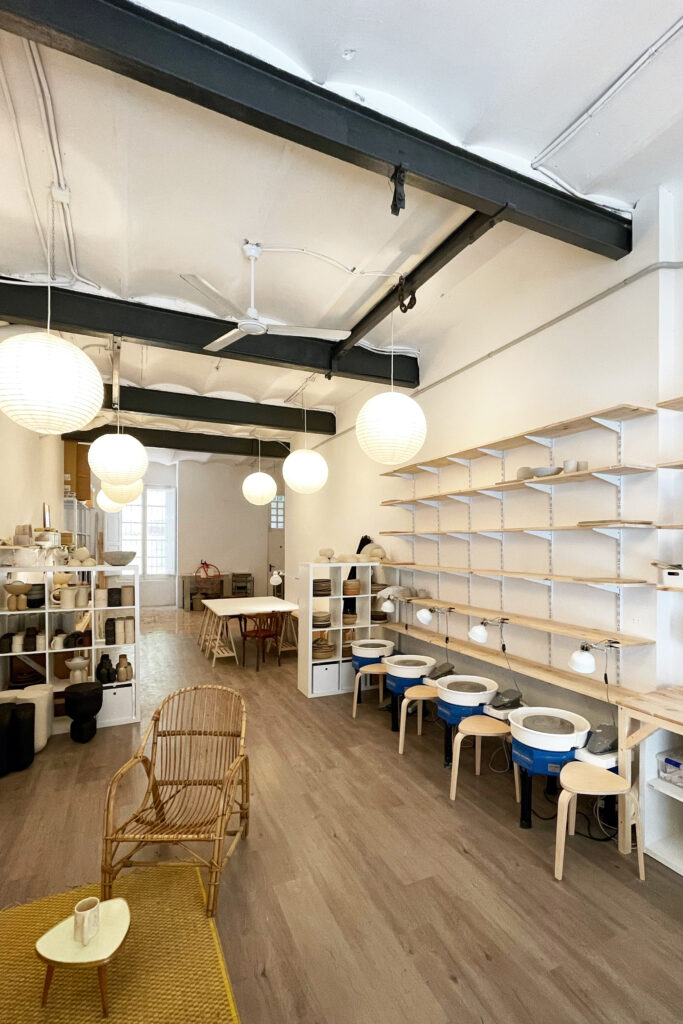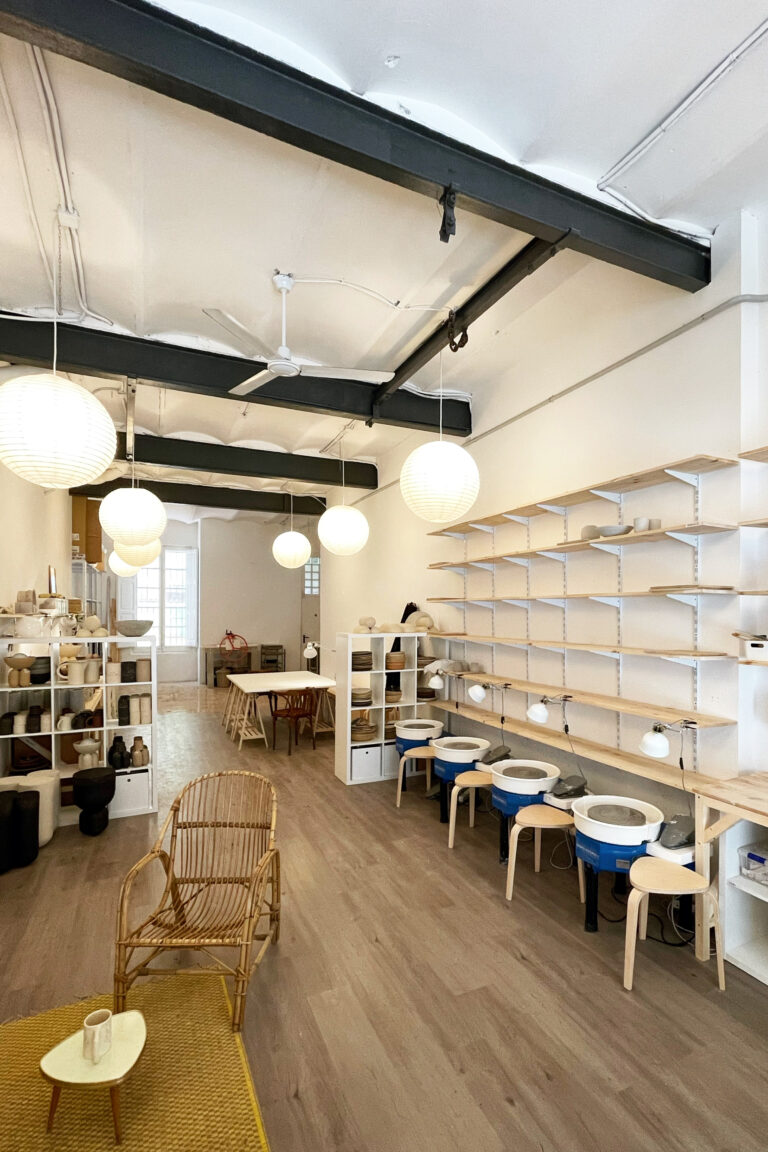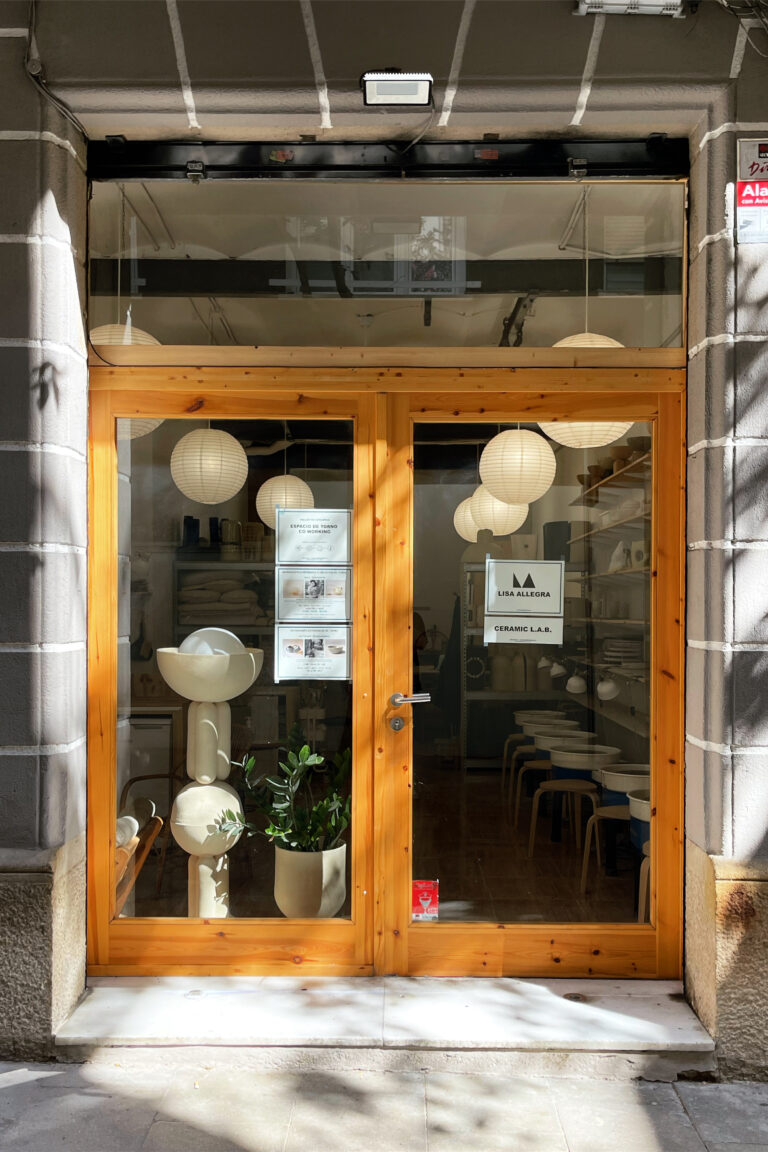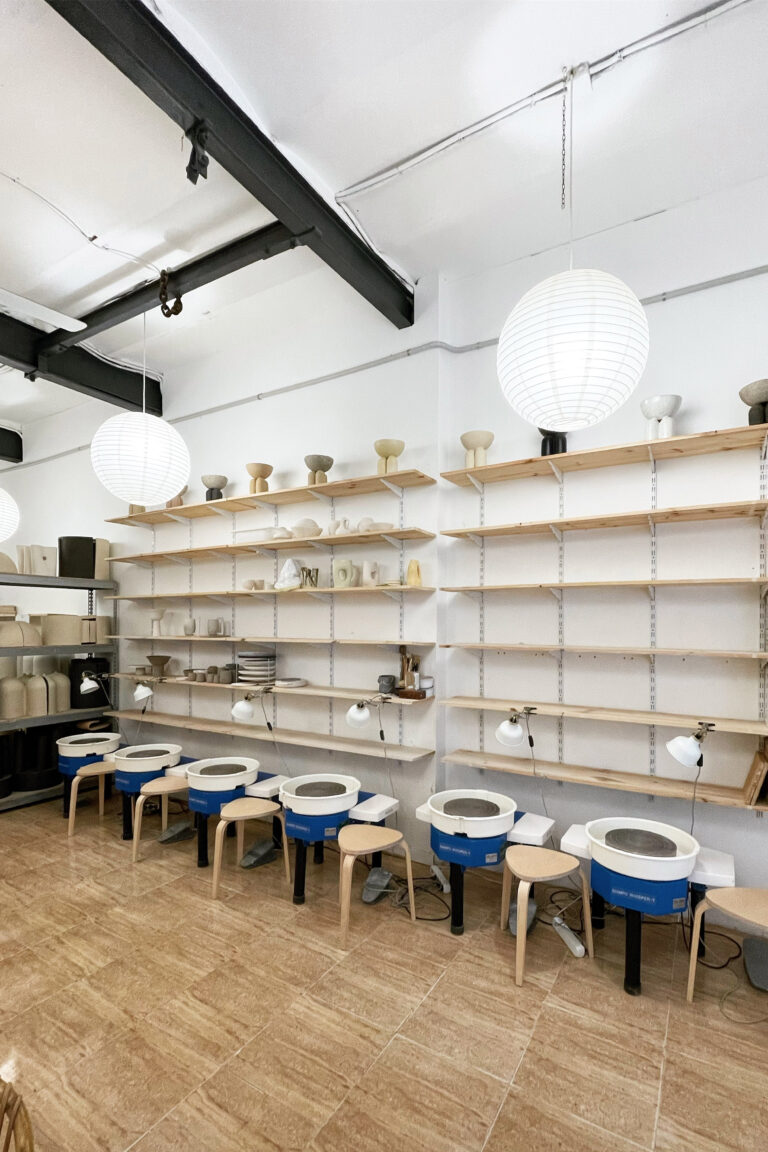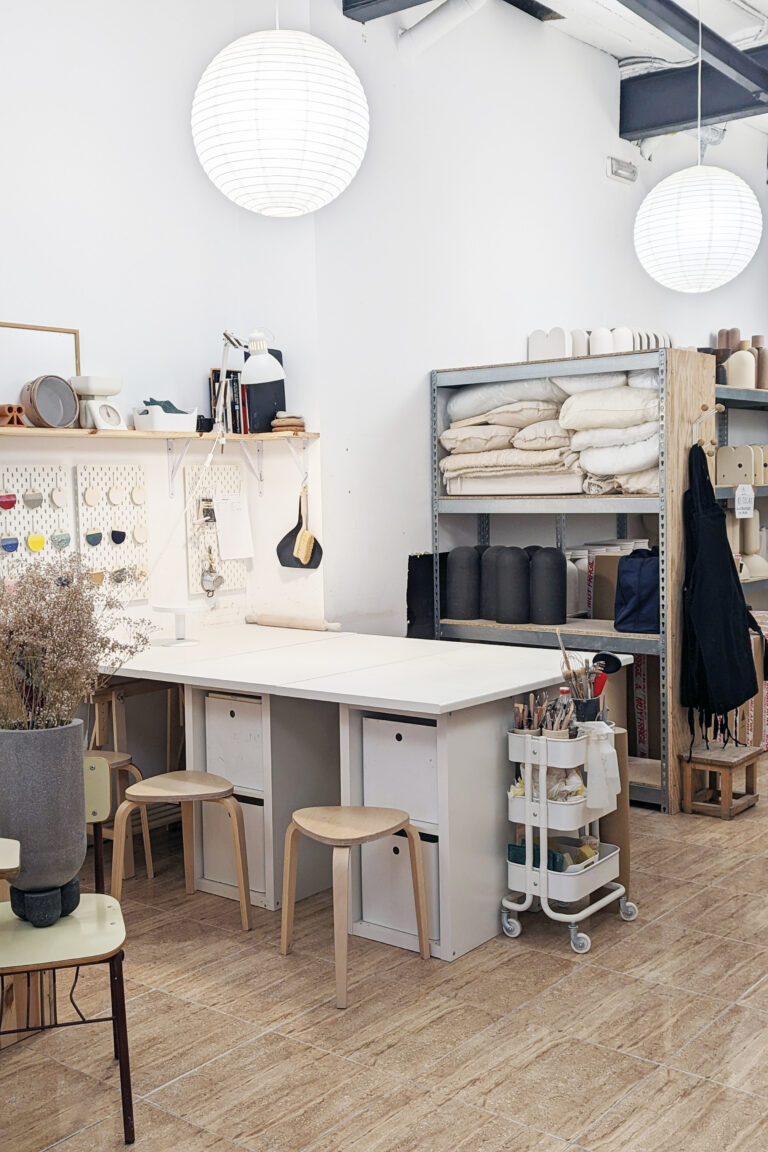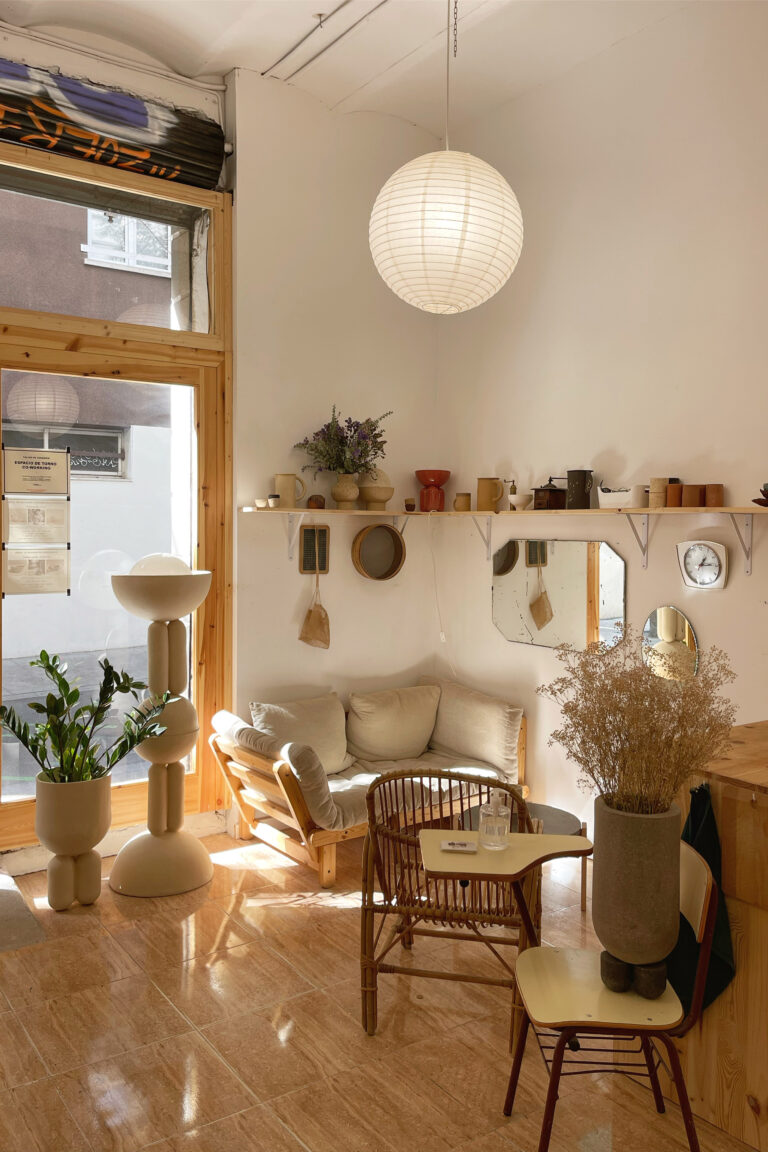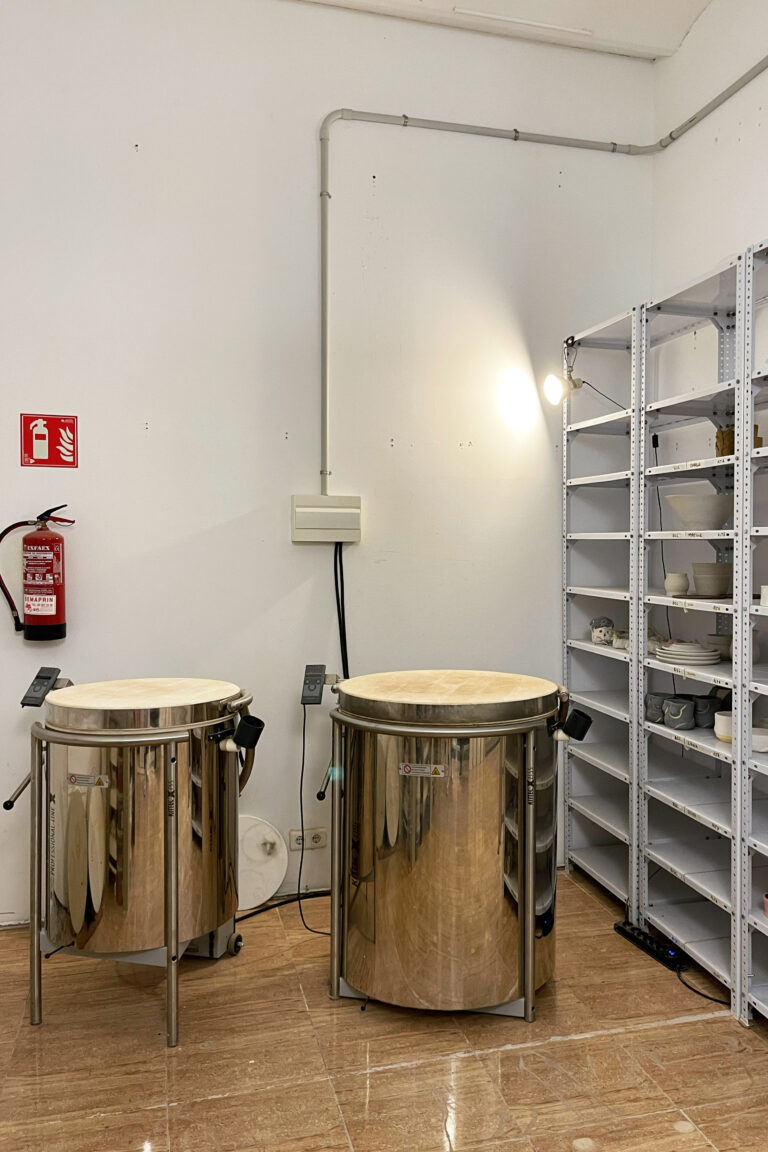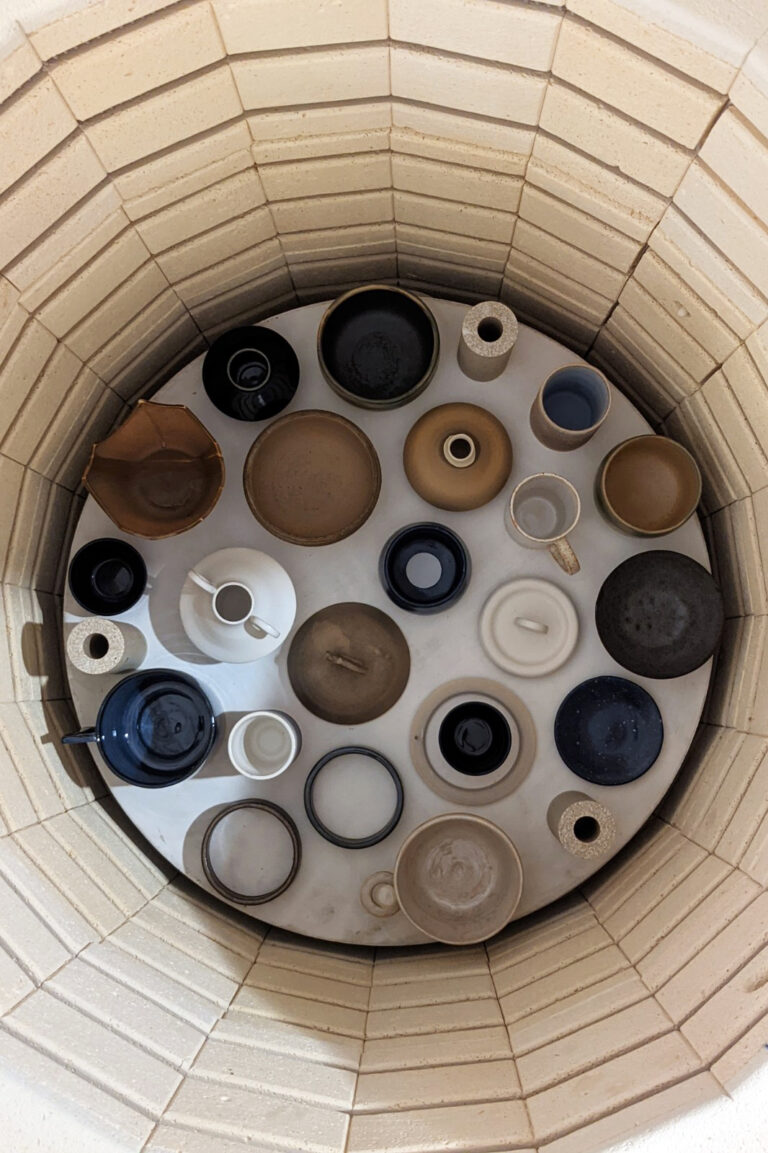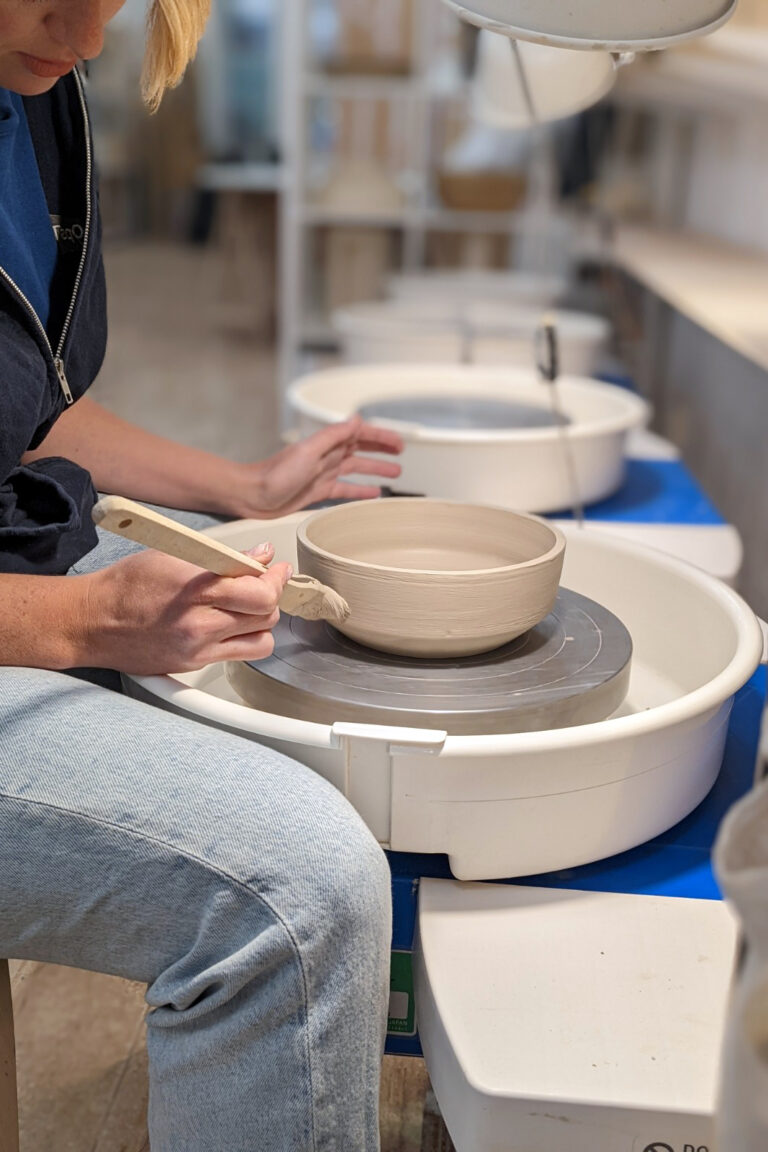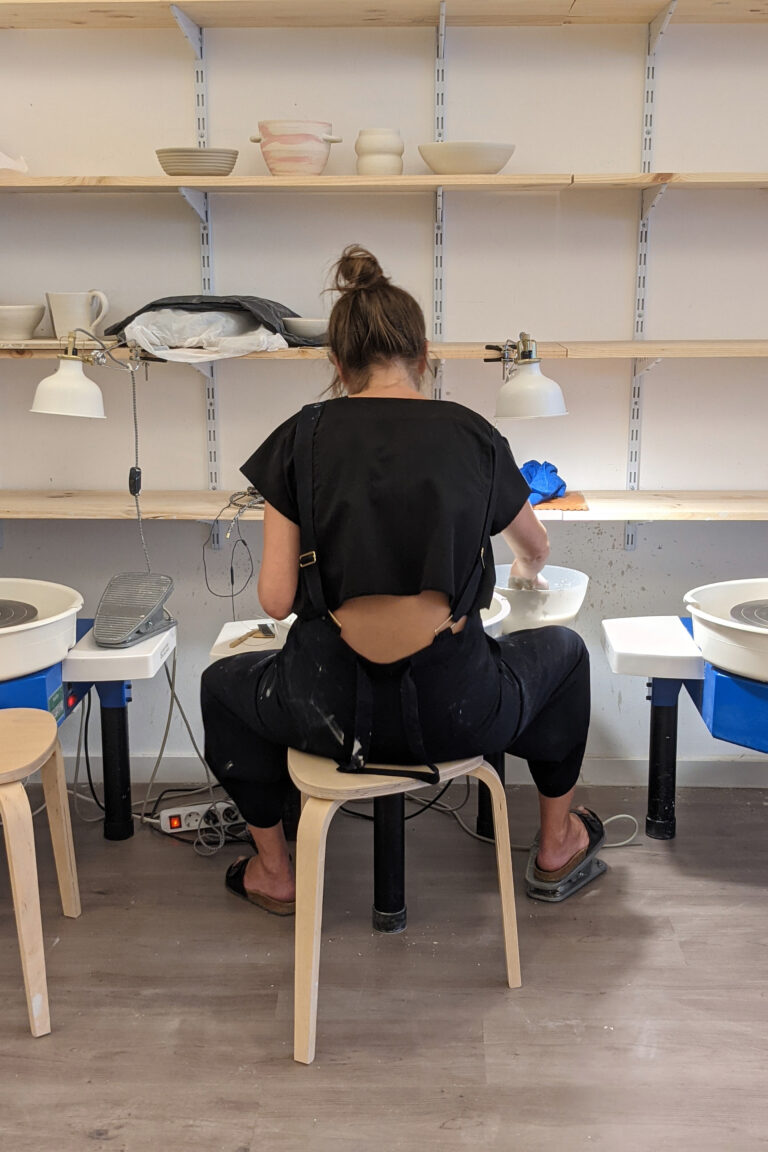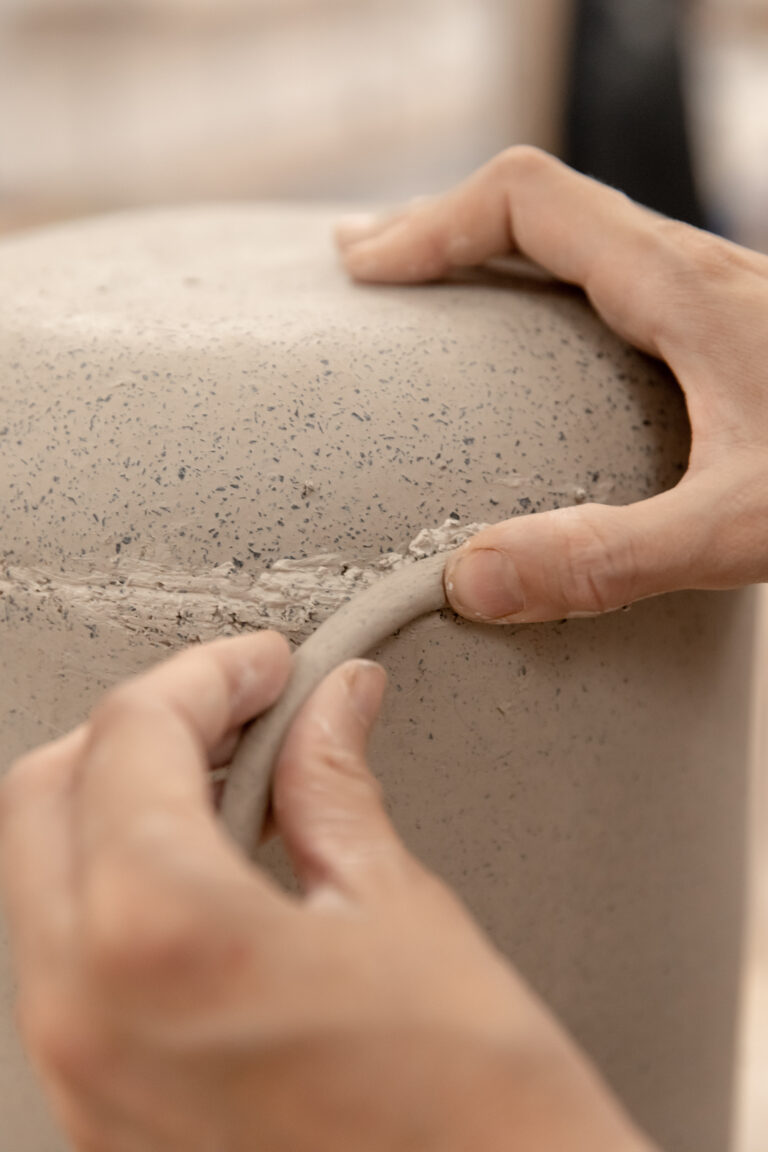 Wheel Throwing & hand building Coworking
First of all, we would like to remind you that we rent the space on the assumption that you have experience with ceramics and that you know how to work autonomously and independently.
For a more regular practice, book your membership to get about 40 hours of access to the studio per month.
The monthly fee includes
A 160x30x33cm shelf for your pieces, a 33x33x39cm space for your material, a 70x40x22cm shelf for pieces to be fired.

Firing (limited pieces per month)

Keys and access to the workshop

Electricity, water, use of kitchen

Basic glazes and slips (for testing and use without abuse of quantity).

Wifi

Material at your expense : various types of clay to be purchased in the studio. For more information please see our Terms and Conditions.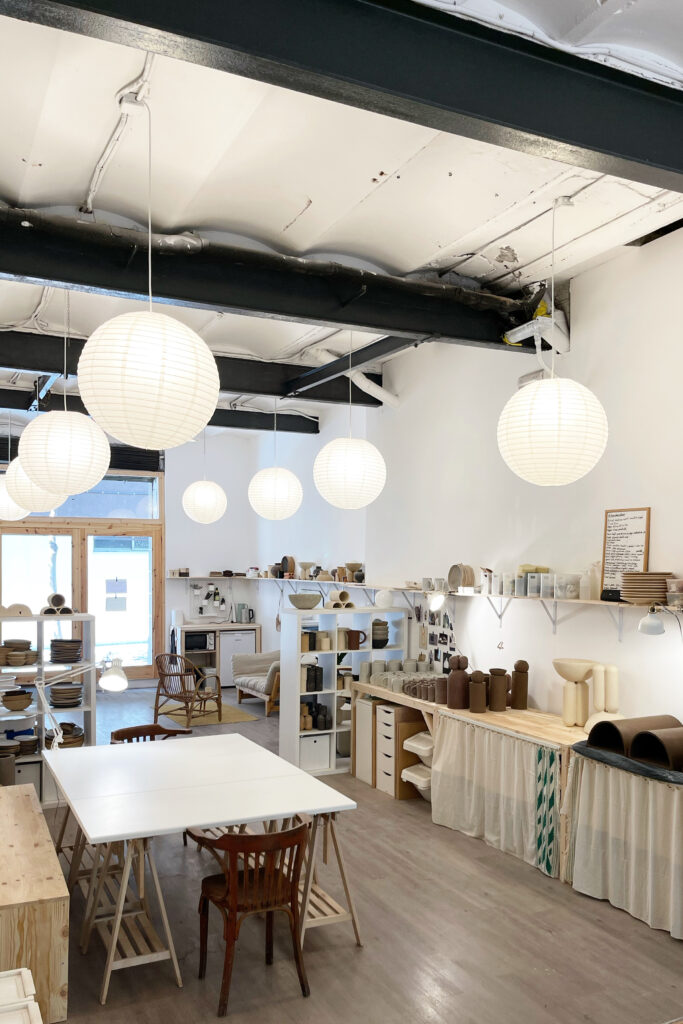 We organise tailor-made slab building and wheel throwing workshops for companies' private events (team-building) and for individuals (bachelor or bachelorette parties, birthdays, etc.).
These workshops are led by experienced teachers.
Participants can produce slab built or wheel thrown pieces which are then fired and glazed by us so that each participant can take home a finished object from this experience. 
Please contact us for a quote.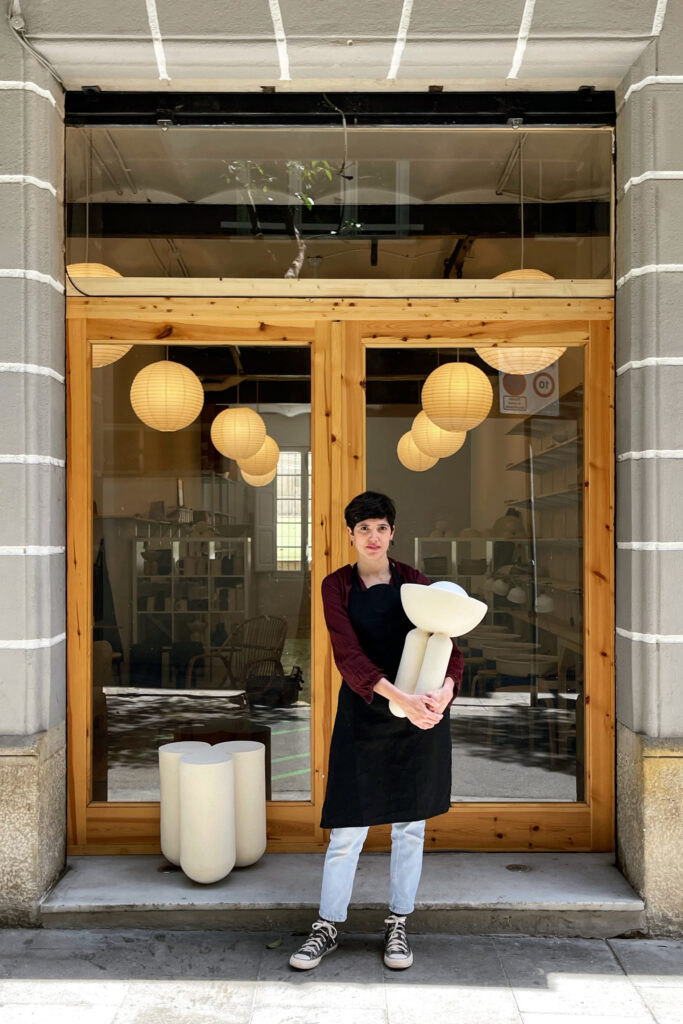 Lisa Allegra, born in Paris in 1986, is a designer/ceramist living in Barcelona since 2017. 
She founded Ceramic LAB in March 2021 where she develops, in addition to her personal work, a friendly coworking space. She organises workshops for all levels with experienced teachers and offers private events on request.
Carrer de Quevedo, 12, 08012 Barcelona, Spain
For information and reservations:
workshop@lisaallegra.fr